Golf
Lessons
Whether you want to improve your game or begin your golfing journey, our friendly PGA Professionals are here to support your development every step of the way.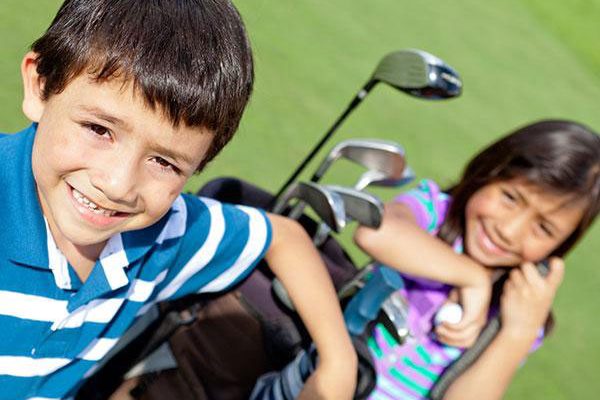 Junior Golf
We are proud to support and nurture the talent and enthusiasm of junior golfers, offering expert coaching for children aged 5 upwards. We have great facilities for developing juniors, from beginners to elite young players. Group lessons run seven days a week all year round. Don't miss our popular Junior holiday camps which are held throughout school holidays.
Women's Golf
We are keen to encourage women and girls to play golf with our female beginners programme. We run relaxed group lessons, with a focus on techniques and skills that women generally find most helpful for learning and improving their game. Whether you are new to the game or not, you can roll up to one of our friendly and informative sessions.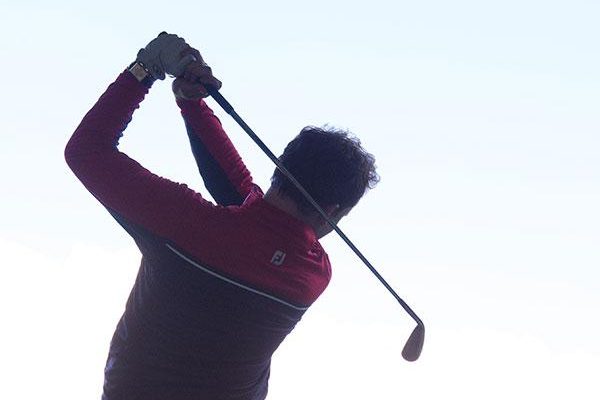 Beginners' Golf
Many beginners enjoy our group golf lessons to get them started and our flexible options make it easy to learn. However, groups are not for everyone – with individual golf coaching sessions, our friendly PGA Professionals will help you build a strong foundation for your individual game from the word go.
Testimonials
"Recommend it to anyone"
When I recently retired I decided to take a course of golf lessons with the aim of reducing my handicap from 16 (which I have been stuck at for about 10 years) to 14 or lower. I booked 6 lessons with one of the professionals and thanks to those lessons and a fair amount of practise I am now playing off 12. The great points about lessons at Burhill are: flexible booking times that were easy to book and change; great practice facilities for long and short game; they kept everything simple and worked on improvements rather than change my complete swing. I have thoroughly enjoyed the experience and would recommend it to anyone serious about reducing their handicap. My second course of lessons have just started, as 10 is my new target.
Fred Cahill (Member)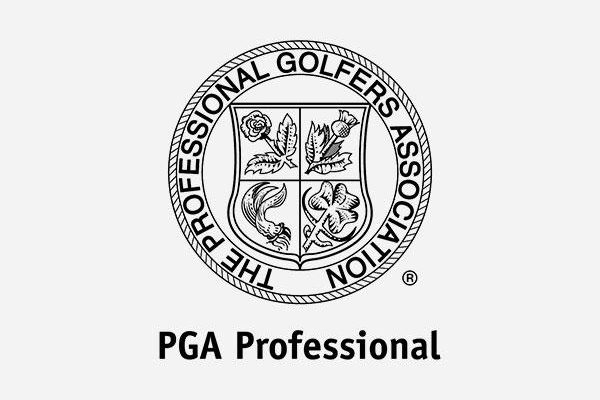 Our Team
Our PGA Golf Professionals have a wealth of knowledge and experience. Available seven days a week, they offer a variety of teaching solutions to enhance your game, from playing lessons to more structured teaching programmes.
Please call the Golf Shop on 01932 227345, option 2 or pop in to discuss your requirements.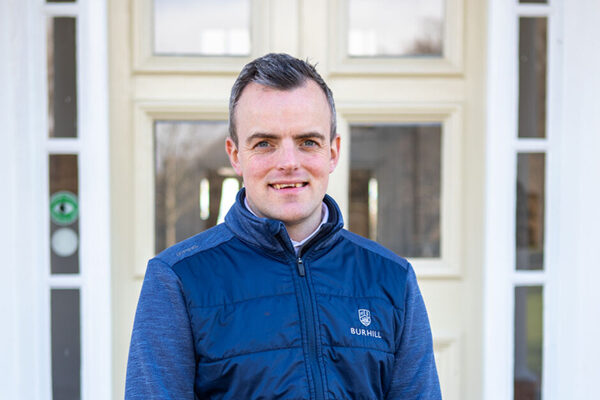 Darren Wood
As Head of Golf Operations, Darren joined Burhill from The RAC Club in Autumn 2021. He spent almost 20 years in variety of roles at that club. Darren spent 10 years coaching the Surrey Under 14's as part of the County Academy Program with several Burhill Members coming through the Surrey set up. He started his golf journey as a junior member of Hawick GC in the Scottish borders, competing in home events and junior events around Scotland.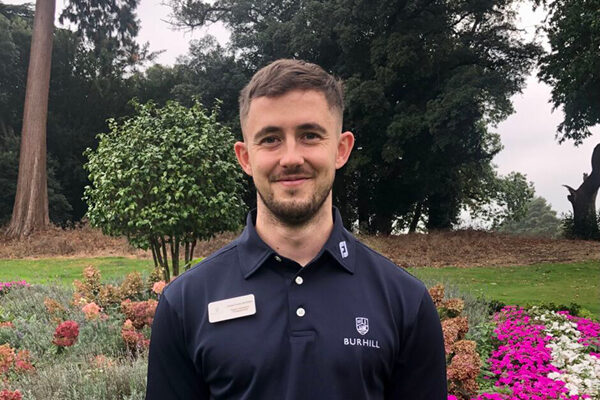 Jonathan Bowen
Jonathan joined Burhill in September 2023 bringing 7 years of experience in the golf industry having worked at the Royal Automobile Club and most recently at Wentworth Club. Jonathan is a fully qualified PGA Professional where he finished Top 10 in his class and enjoys helping improve people's golf game. In his spare time, Jonathan loves challenging himself where he participates in ironman triathlons.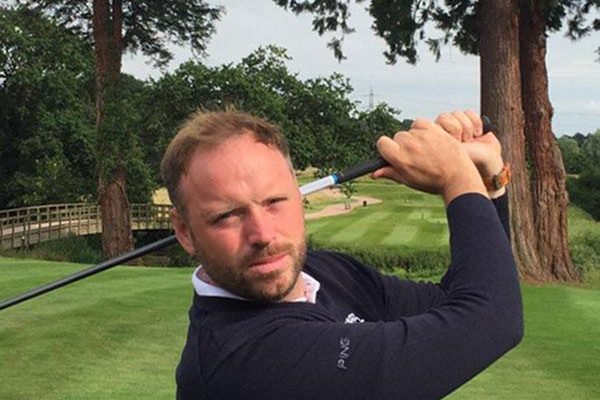 JAMES WINSTANLEY
James has worked at Burhill since 2007 and joined the club as a cadet member in 1999. After a year playing Professional tours, James started his PGA Degree and turned his focus to coaching. Heading up our Junior Development Programme, he teaches members from beginners to professionals. Trackman owner and Sam Putt lab qualified, with success as an amateur and professional golfer carding 12 professional wins, James can feed off of his diverse experience as both a player and a coach.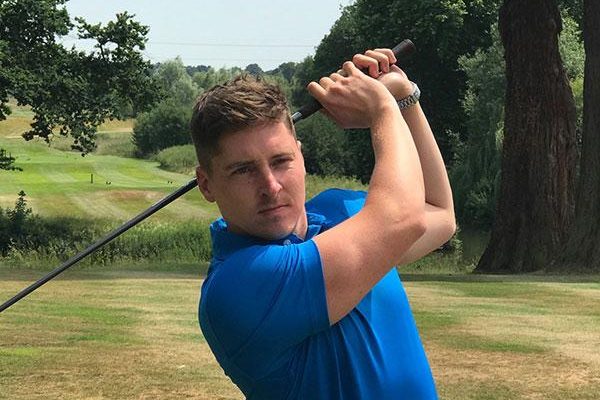 MORGAN KENNEDY
Morgan joined the professional staff at Burhill in 2014, previously to that he spent time competing and teaching in Australia and working at Ryder Cup venue Celtic Manor.  Since he joined the team at Burhill he has played a key role in expanding the junior development program. His experiences as a professional golfer, knowledge of the golf swing and background as a specialist club fitter have given him all the tools to help improve beginners, club golfer, elite players, and professional golfers alike.  "Helping players enjoy and improve their golf is my only goal, whether you are looking to keep things simple or dive into the how and why using a launch monitor I have you covered".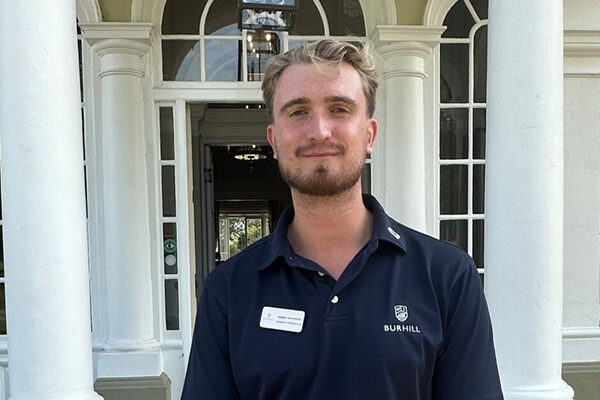 Sammy Haywood
Sammy has been at Burhill his entire working career since leaving school. He first started working with the greenkeeping team including helping at the range. Sammy is currently undertaking his PGA Professional Golf Qualification whilst working in the golf operations team and earned employee of the year in 2022. Sammy is a keen Fulham fan following them home and away. You may also see him out running which he likes to do to keep himself fit and healthy.